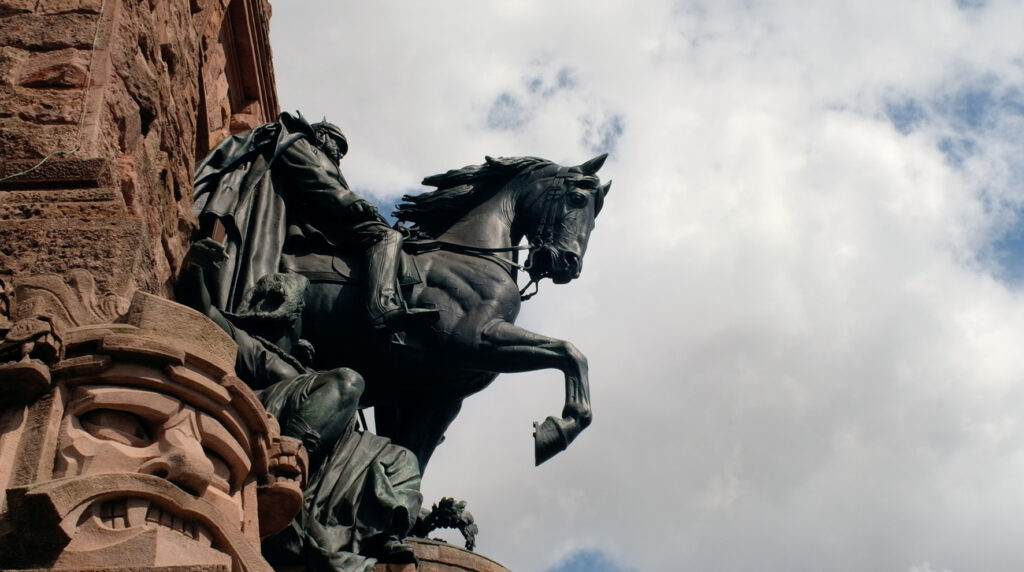 The Documentation Center Thuringia (DZT) is dedicated to researching radical political movements in Thuringia that glorify oppression and violence. Founded by artist Erik Niedling and writer Ingo Niermann, the DZT examines both what was and what is, as well as what could be. Unlike documentation centers dedicated to Nazi history, the DZT does not confine itself to surveying particularly catastrophic past events, but understands the pursuit of oppression and violence, as manifested in National Socialism and its underlying racism, sexism, ableism, and totalitarianism, as something always undergoing transformation. In order to resist it successfully, the DZT strives to apprehend not only its existing forms but also its potential future mutations.
In this sense Ingo Niermann's 25-part video series
Deutsch Süd-Ost (2020)
, produced for Steirischer Herbst, is a Who's Who of prominent "last white men"—representatives of the New Right,
Reichsbürger
, controversial artists and intellectuals—who segregate themselves in an alternative present in the depopulated south of Thuringia, where, inspired by their new sociotope, they develop maverick trends in music, fashion, sex, nutrition, eugenics, terrorism, and tourism.
Deutsch Süd-Ost
is a tragicomic mental laboratory that playfully processes and transforms right-wing ideas.
In the DZT's first exhibition –
Dokumentationszentrum Thüringen (2022)
– Erik Niedling explores the question of how Thuringia became a rallying point for right-wing radicals and neo-Nazis after the fall of the Wall, and chronicles how, in order to violently oppose them and the annexation of the socialist Eastern Germany by the capitalist Western Germany, he and his friends founded the "Anarchist Faction" as teenagers. Niedling gathers archival material and historical artifacts and presents his personal story as a fragment in world events.
A present-day encounter between Niedling and an old comrade-in-arms, who today belongs to the QAnon movement, gives a glimpse into an ominous future.
The Thuringia Documentation Center sees itself as a complement to the
Burial of the White Man
, which Niedling and Niermann anticipate annually on May 8, the day of Germany's defeat in World War II, on Thuringia's Kleiner Gleichberg. Here, the largest pyramid in the world is one day to be cut out of the mountain and subsequently disappear under it again, symbolically burying the archetype of the White Man, which bears a particular responsibility for oppression and violence.